TLK with a full enthusiasm and passion team of leaders and staff for the job, always believes in their own development, and which is always unanimously for the non-stop development of TLK.
TLK with a team of foreign experts and experienced engineers who is constantly creating and dare to face the challenges of overcoming the most difficulties at work; And team spirit and the  highest responsibility are transmitted from Japanese experts and culture every day. This is the success key for the stable development of TLK.
TLK with practical human resources training programs for managers, engineers and professional staff in Japan and famous partners, which always train employees to become independent working people. The person doing the next stage must check the quality of the previous person. This not only helps to improve knowledge but also contributes for creating motivation to strive, improving skills for the management team, engineers and employees, thereby increasing creativity and enhancing capacity to increase quality, shorten progress and reduce construction costs. TLK focuses on training and developing people, building professional management procedures in accordance with Japanese standards.
TLK is always proud to cooperate with reputable and famous partners in the region. Always accompanying TLK are professional and experienced consultants, suppliers, subcontractors … With the best cooperation and support from partners, TLK has continuously increased its value and position in the business field; And this is the reason for TLK to constantly strive to build a solid, experienced, enthusiastic team to the job, and which is always in unison with moving TLK forward faster and further on the way to conquer the top of the Construction World.
TLK is always proud of having a professional, experienced, enthusiastic employee team in the profession and especially incessantly creative to make different things, famous works with TLK brand's name.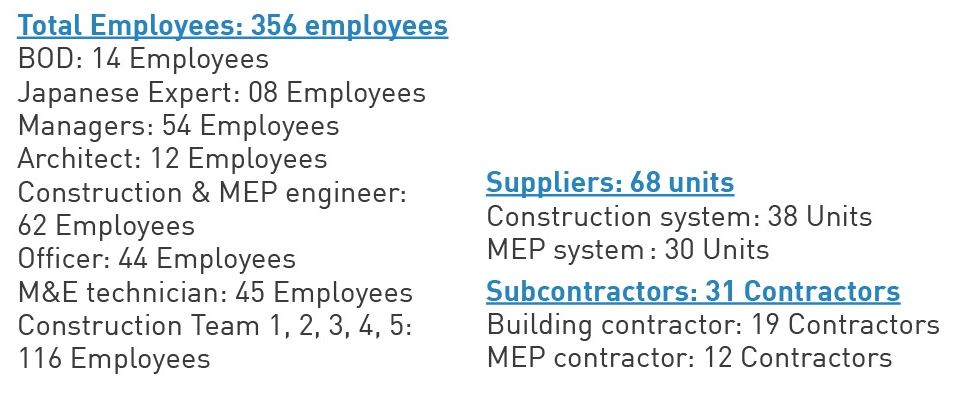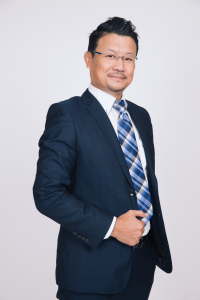 ODA Shogo
Chairman of the Board of Management & CEO
Owners, participated since the first days of TLK Holdings establishment, who graduated in Economic major at Tokyo Meiji University in Japan, with more than 23 years working and managing at large corporations such as Hitachi, Musashi. With the decisive power and strategic vision, and the strength of his experience, rank and youth, he has guided the TLK to step by step conquer the construction market in the region and the world while creating the Top-Class Brand Value as TLK target which will stand side by side with major construction corporations in the world in the near future.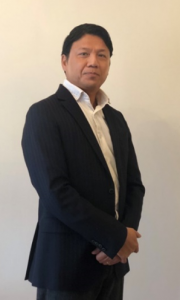 ODA Hiroyuki
Deputy Chairman of the Board of Management
He came to Vietnam as an International Sales & Marketing Manager of the Sanyo Group which was a business partner of TLK Group. Through good and successful cooperation showed the potentials of TLK Group as well as the construction market, he officially invested and participated in establishing TLK Holdings with other owners. He graduated in Business Administration major at Tokyo Science University in Japan; and with more than 20 years experience of executive managing corporations, he took the position of Chief Executive Officer of TLK from 2006 to 2016. Under his leadership, TLK Holdings has become one of the leading construction companies in Vietnam, at the same time cooperating with international partners to expand TLK's product and business activities such as mechanical manufacturer, industrial equipment distribution.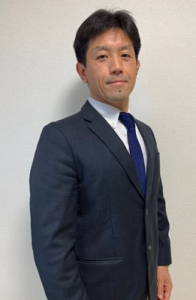 KAWAMATA Tadayuki
Deputy General Director of International Sales & Marketing.
He graduated in Business Administration major at Senshu University, who was an International Business Manager of the famous Japanese YKK corporation with more than 21 years experience in management, he joined in TLK by his passion and belief for the continuous development of TLK in the Viet Nam construction field in particular and the ASEAN region in general. He and TLK's Management Board have been creating different economic values, contributing to promote the development of society and making TLK become one of the strong, prestigious and potential brands in construction field.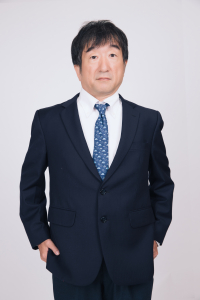 NAKAMURA Akihiro
Director of QA/QC
With more than 35 years of QA / QC experience in the engineering major and many years working in Japan, Thailand, China, and Vietnam. He has guided and trained TLK's management team, engineers and technical staff to improve. At the same time, successfully application is for procedures, Japanese strict standards for construction works and TLK's MEP. Quality is a solid foundation for TLK to better meet the Customers' strict requirements; And the quality of work is always better every day "The next construction is always better than the previous one" for him.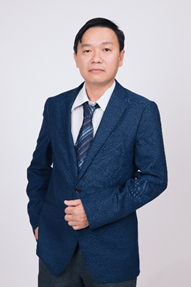 NGUYEN SI HOANG
Deputy General Director of MEP Engineering
A veteran member of TLK Group, selected and retained since establishing TLK Holdings, who graduated in Technology Engineering major at University of pedagogical techniques;  He has held many positions as construction engineer, design engineer, construction manager to director of MEP department, up to now he achieved the position of Deputy General Director with his own effort and knowledge. With more 15-year dedication, he has built and trained a team of managers, engineers and employees with youth, dynamism, creative thinking and perfect works for TLK's customers. Understanding TLK's development strategy and directly operating through each stage, and the ability for understanding the customers' needs, he is currently one of the key leaders in TLK's projects.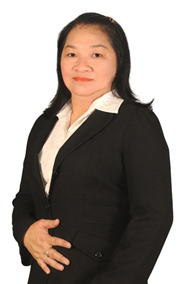 NGUYEN THI TUONG VI
Director of Finance & Accounting
She graduated in Finance and Accounting from Thuongmai University (TMU). With nearly 20-year experience operating in the field of finance and accounting, she has assumed many responsibilities at TLK and outlined reasonable and accurate financial strategies over the years to help TLK be proactive in term of capital;  And the Board of Management, the Board of General Directors are always confident in TLK's financial capacity. With the knowledge of financial accounting profession, the Government's financial management policies and regimes through each period which help TLK always comply with the policies and regulations issued by Government. She is a solid back-end for TLK's business and investment activities since the early years of TLK's establishment.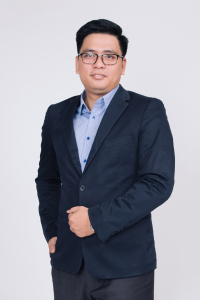 PHAN HOANG MINH
Project Director
He graduated from the University of Lausanne in Switzerland in Architectural Engineering major. To be gained the Western knowledge and culture together with practical work experience through world-renowned architectural and project management companies such as the Lausanne Valley De Pully Villas and Musee Lac Leman Museum in Switzerland, World Trade Center in Da Nang, City Garden Residence in Ho Chi Minh City, … He joined TLK with the desire to create breakthrough value by himself with the most perfection of the projects that he chaired and managed. As his Project Director position at TLK with his knowledge of standards, advanced technology in the world and an expert in the field of construction materials, he has been perfecting and helping TLK easily complete projects with different standards of many countries around the world.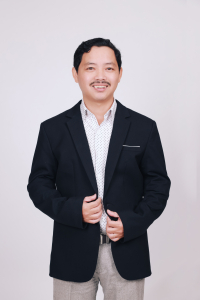 NGUYEN THANH SANG
Construction Director
He graduated with a major in construction engineering from Ho Chi Minh City University of Technology (HCMUT) and joined TLK Holdings from the first day of establishment, been through positions such as structural designed engineer, construction engineering Manager, Deputy Construction Director. During his working  at TLK, he had the opportunity to work together with famous Japanese experts and especially Nikken Sekkei. With more than 20 years of experience working in the construction field, he fully deserves the position of Construction Director at TLK, who a master of construction engineering to create the solidity and endurance for TLK's works.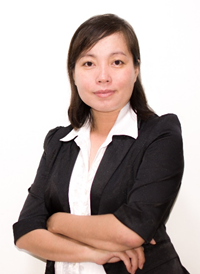 NGUYEN THI KIM THUONG
Director of MEP Engineering
She graduated in electrification and power supply from Ho Chi Minh City University of Technology and Education (HCMUTE). Being an expert in the MEP field with nearly 20 years of experience, she has been working with TLK to develop an increasingly complete MEP department with Japanese processes and standards, contributing to promote the development of TLK's prestige, brand, product – service quality in the market. Over 10 years working at TLK, she has built a growing and professional MEP department and accompanied with a Japanese expert team to create quality, convenient, economical works and meet the most rigorous Japanese standards.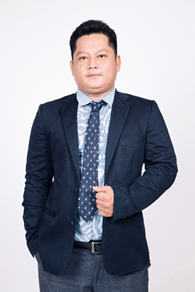 DAO XUAN THAN
Customer Services Director
Graduated with a major in Electrical engineering at Ho Chi Minh City University of Technology and Education and joined TLK Holdings from the early days of its establishment, experiencing positions such as MEP design engineer, construction technical manager, Customer Service Manager. While working at TLK, he had the opportunity to work with famous Japanese experts. With more than 15 years of experience working in the field of MEP, he fully deserves the position of Customer Servics Director at TLK, being the technical expert of MEP himself, creating the best service value and the most satisfaction for TLK's works and customers.